Top Stories
Equestrian campgrounds make vacationing with your horse so much easier. Overnight at these five and see Alabama's outdoors by horseback
Read More »
Should old equine acquaintances be forgot, go visit them at Kentucky's Old Friend Thoroughbred Retirement Farm.
Read More »
The Crooked Road is Virginia's Heritage Music Trail that connects major heritage music venues throughout the state.
Read More »
Sponsored Articles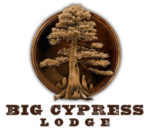 Cozy up in a rustic accommodation in the middle of downtown Memphis in the iconic ...
Read More »
Top Stories
It's time for holiday cheer, and these Top 20 STS events are just what's needed to brighten spirits as 2021 comes to a close.
Read More »
Mississippi, with its rich diversity and culture, has unique spots that are sure to create Instagram gold.
Read More »
Tennessee is renowned for its barbecue -- mouthwatering brisket, fall-off-the-bone ribs and melt-in-your-mouth pulled pork. Here's your Tennessee BBQ check list.
Read More »