Top Stories
Virginia's outdoor attractions are full of history and scenic views for those looking for an active stay.
Read More »
Find your home away from home with these Tennessee glamping, camping and luxury stays.
Read More »
South Carolina's Chef Ambassador program recognizes chefs throughout the state through a unique program that unites agribusiness and tourism—two of South Carolina's largest industries. Every year since 2014, a fresh group of chefs has been selected to represent South Carolina at food festivals and media events, sharing their love of our state's wonderful produce, meats and seafood through their dishes.
Read More »
Sponsored Articles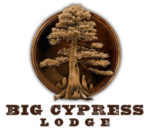 Cozy up in a rustic accommodation in the middle of downtown Memphis in the iconic ...
Read More »
Top Stories
PHOTO CREDIT: Missouri Division of Tourism You can find all types of cuisine in the ...
Read More »
In Mississippi, there are abundant opportunities to create share-worthy pictures of the state's scenic vistas and attractions. Here are 12 favorite spots that are popular on Instagram and with users of other photo-sharing apps.
Read More »
Beignet: What is it? Pillowy fried dough, doused with powdered sugar. Where to find it: Café Du Monde in New Orleans' French Quarter is the unofficial world capital of beignets. New Orleans even has an annual Beignet Festival featuring beignets with both savory and sweet ingredients.
Read More »