Top Stories
Prepare to be awestruck by the unique features of Georgia's landscape at these waterfalls, canyons, swamps, springs and mountains.
Read More »
Northwest Arkansas is home to some incredible art experiences. The newest is The Momentary, a contemporary arts venue that opened early this year in Bentonville.
Read More »
As the summer winds down, there's still time to pack a bag and road trip through Tennessee along its Discover Trails & Byways.
Read More »
Sponsored Articles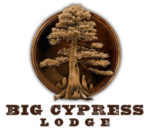 Cozy up in a rustic accommodation in the middle of downtown Memphis in the iconic ...
Read More »
Top Stories
This year's travel guide features several outdoor outings that can allow for social distancing while still having family fun in highly photographic landscapes.
Read More »
If COVID-19 has slammed the door on your summer travel plans, don't fret. There's still an opportunity to salvage some memorable experiences following a boring spring spent mostly indoors.
Read More »
The air show will feature appearances by the Blue Angels, the U.S. Navy's flight demonstration squadron.
Read More »